Fruit Fun Match3 Bejeweled Candy Crush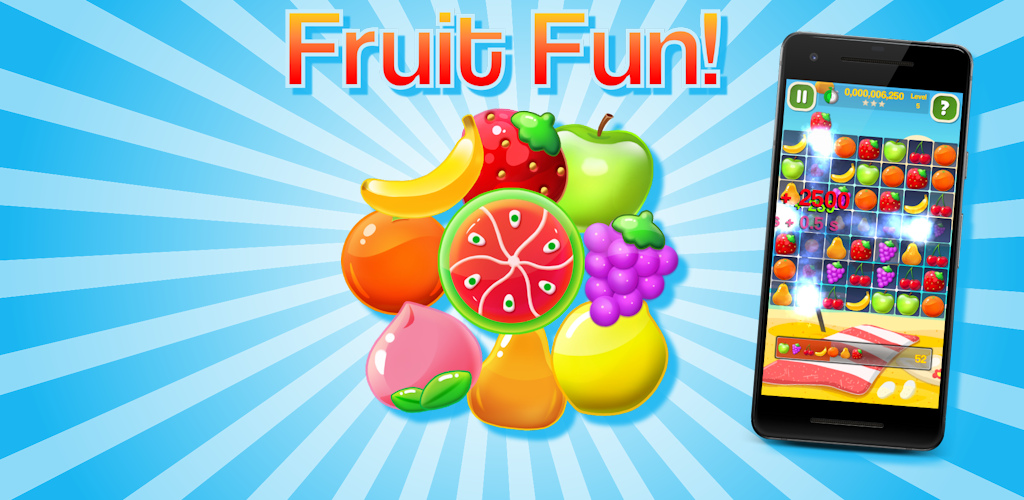 FRUIT FUN! is a match-3 game with delicious fruits. Four different game modes offer a great variety of gaming experiences and unlimited fun. If you wish to compete against people from all over the world – FRUIT FUN! also contains online leaderboards. Try FRUIT FUN! and you won't be disappointed! But be warned: this game is very addictive!
Normal:
solve fun levels with a variety of objectives. At this time 40 handcrafted levels are included. New levels will be added in the coming updates.

Blitz:
a quick two minute game, where your objective is to accumulate as many points as possible

Time challenge:
solve levels under time pressure. The game is over when you run out of time.

Relaxed:
a relaxed game without any time pressure, if no moves are left you'll lose a live.